New Service Available! Please ask us about our new membership service.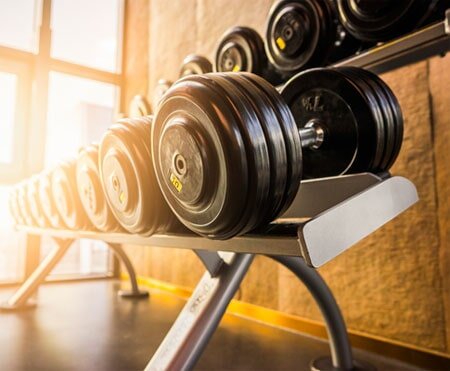 For over 4 years now Gogan's Garage has been providing fitness instruction to the Heber City, UT area. We offer a customized fitness plan including nutrition, workouts, and one on one training sessions. We all know that working out can be hard especially when there is a ton of people around you, our gym is exclusive and you will be the only person there. We specialize in athletic performance training, strength training, fat loss training, corrective training, and injury rehab. Call us today at (435) 671-8423. We are located in Heber City, UT.
Begin Your Track to be Healthy
Every program at Gogan's Garage is custom built based on the individual for the best results. Even the semi-private training groups are tailored to each individual. When you commit to a one-on-one training program you get everything from custom nutrition and exercise to total privacy in our 2,2200 square foot facility. Whether you are prepping for the NFL combine or your 20 year class reunion, we will help you reach and exceed your goals! Call us today at (435) 671-8423 to be a healthier you! We are located in Heber City, UT.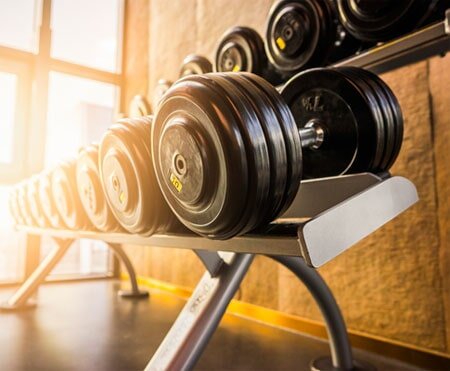 To whom it may concern,
As a former Division 1 collegiate athlete, I understand the important role a strength and conditioning coach can play as a part of a team. I enthusiastically recommend Micah Gogan as such a coach. Over the past three years, Micah has given impressive amounts of his own time and energy to help my children achieve their athletic goals.
Micah has worked with two of my children as student-athletes at Wasatch High School in Heber City, Utah. He has strengthened and inspired them through their injuries and problem-solved and set goals with them to help them reach their athletic goals. He has a passion for success that you can feel in your first conversation with him. In addition to his sound knowledge, his enthusiasm is contagious.
Micah has great communication skills. He has always impressively been able to get us as parents on the same page with our athlete. I've watched him coach my individual children as well as rally the entire high school basketball team. He conveys a clear and concise message, both verbally and in writing. He has the ability to speak confidently in many different situations, whether addressing individuals or large groups. He represents very well in the public eye.
Micah pays great attention to detail and accomplishes tasks completely. He has been as committed to my children's success as they are. He energetically initiates ideas, lays out a plan, and gets to work, following through with them to completion.
Micah has high moral principles and professional standards. He also has an important "coolness factor" with the athletes. He's very interested in their lives, engages them easily, and inspires them to do the work to be successful. Finally, it's always more fun when Micah is around. He can turn an early morning weight room into a good time!
It is my pleasure to recommend Micah Gogan as an outstanding coach. He will be an asset to any program.
Sincerely,
Jen D.
To Whom It May Concern:
Micah Gogan has been the Wasatch Basketball Strength & Conditioning Coach the past two+ seasons. During that time, I have had the pleasure of getting know Micah and his passion for helping our student-athletes improve their performance. Micah's dedication, attention to details and commitment have provided unparalleled value to our team.
As the Varsity Boys' Basketball coach, I can give the utmost recommendation for Micah Gogan for the opportunity you have available. Micah has proven that he can motivate our players to levels of performance and achievement thought otherwise impossible. Our team's jump to 5A level has been successful in large part due to Micah's guidance and planning.
I am confident Micah will prove his worth at your organization. If you need any additional information, please contact me anytime.
Regards,
Jason L.
Two years ago, I began looking for a trainer and mentor for my 16 year old son. I asked many people for recommendations and suggestions. Micah Gogan's name came up in almost every conversation. I was anxious to meet Micah and get to know him and discover if he would be a good fit for my son, Andrew. At our first meeting, I could tell that this would be a great relationship – I had no idea how great it would really be! For the next year, Micah and Andrew worked together – getting stronger and fit physically – I could also see as much, or more, growth mentally and emotionally. Andrew became more confident in himself and more comfortable with who he is. Andrew learned how strengthen his body and his mind – he learned determination and resilience. He developed a relationship with Micah, a trained and kind mentor, who has lifted Andrew up to become even more extraordinary. Both Andrew and I recommend Micah with his talents, skills, energy, and inner strength to anyone looking to make more of themselves – Micah is world-class.
Missy Felsted
We were referred to Micah by many friends and coaches in the community. Our son was looking to build strength, endurance and speed. Without hesitation we can say that Micah's program has exceeded our expectations! Right from the start Micah was interested in our sons expectations and goals. He continues to show interest and respect in these goals and the steps needed to accomplish them. As parents we appreciate how Micah strives to keep us updated on ours sons progress. It's not just about the physical side of training with Micah. He genuinely cares about my son and helping him accomplish the goals he has set for himself. He's not just a trainer he's a friend, coach and mentor! We feel lucky our son is in this program to help him develop physically and mentally! We highly recommend Micah's one of a kind training program!
Nicole J.