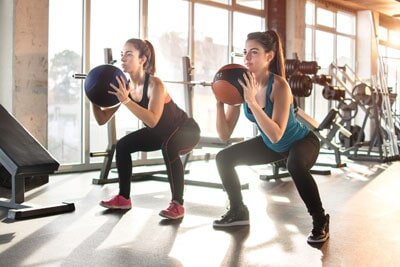 FITNESS SERVICES IN HEBER CITY, UT
Is it time to get in shape and start a healthier lifestyle? Our professional trainers at Gogan's Garage has been providing fitness instruction to the Heber City, UT area for over 4 years now. We customize each plan to you including nutrition, workouts, and one on one training. We can help you achieve your fitness goal whether it is to strengthen your core or get in shape for your wedding we are there! Our trainers are specialized in athletic performance training, strength training, fat loss training, corrective training, and injury rehab. Call us today at (435) 671-8423. and achieve your fitness goals! We are located in Heber City, UT.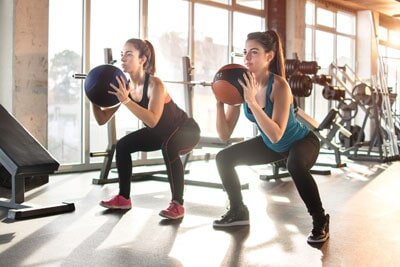 Gym Services Provided:
Athletic Performance Training
Semi-private Fitness Training
Corrective and Rehab Exercise Training
Exclusive Fitness
Nutritional Planning
Nutrition consulting
Gym Products:
One-on-one training exclusive packages for athletes general fitness
Nutritional and fitness planning and consulting
Small group training
Vertimax training and athletic combine training
Custom Built Fitness Plan
At Gogan's Garage provides a tailored fitness and nutritional plan for you for the best results. We offer specialized athletic performance training, corrective and rehab exercise training, nutritional planning, semi-private fitness training and exclusive fitness and nutrition consulting services.
At "Gogan's Garage" we help people reach their full potential by elevating the quality of their lives through exercise and nutrition.
Call us today at (435) 671-8423 and achieve your fitness goals! We are located in Heber City, UT.
H E A R T
H: Honesty
E: Enthusiasm
A: Action
R: Respect
T: Trust
Minimum 3 Month Commitment Payment required in full
3x a week at $219.99 per month ($659.97)
Unlimited Package at $249.99 per month ($749.97)
Gogan's Garage in Heber, City, UT, offers a variety of gym and fitness services dedicated to helping you reach your health and fitness goals and ultimate potential. Our certified trainers and instructors have the experience and comprehensive knowledge needed to custom tailor a fitness regimen and meal plan that's right for YOU. Our goal is to help you live your healthiest, best life with one-on-one consulting, training, and individualized workout and nutrition programs.
No matter what service you're interested in–fat loss, gaining muscle, athletic programs, sports performance, bodybuilding, powerlifting, or crossfit–your initial consultation at Gogan's Garage is always FREE!!!
Consulting includes One personal consultation per week with custom diet, exercise and
daily coaching, application profile and general Q&A. This DOES NOT INCLUDE
FACILITY ACCESS.
3 Month Transformation Package $720.00 ($240.00 per month)
6 Month Transformation Package $1,200.00 ($200.00 per month)
12 Month Transformation Package $2,000.00 ($166.67 per month)
Yearly Coaching Retainer Agreement: $999.99 ($83.33 per month) for the option of 1 private consultation a month and general nutrition and exercise consulting. This includes app access and programming for a year.
Platinum ($149.99 per month)- Limited Number – 10
Custom Exercise Plan and Diet (updated monthly)
First week of the month with a trainer
Body Composition Measurements
Nutrition
Workouts Tailored to Your Goals
Unlimited Gym Access (24 hours)

Note High Traffic Times for classes and private training
Gold ($114.99 per month) -Limited Number- 10
Scheduled Exercise Times (11-2pm)
Semi-Private Classes
5 days a week
Trainer Access
Body Composition Measurements (once a month)
Silver ($59.99 per month) NO GYM ACCESS
Monthly Measurements
Custom Exercise Planning i.e. Home, Local Gym, etc.
Nutrition Guidance
Bronze ($29.99 a month) NO GYM ACCESS

Custom Exercise Programming
Minimum 3 Month Commitment Payment required in full
1x a week at $100 per week ($1,200.00)
2x a week at $75 per session ($1,800.00)
3x a week at $65 per session ($2,340.00)
4 or more sessions per week (Unlimited Package $2,700.00)
All training includes weekly consults with nutrition and body composition.
Group Physical Education Class
Tuesdays and Fridays
January 7 – March 27th
12 weeks payment due in full
please call for pricing